Power to the Patient
Always keep in mind that there are others out there who can relate—and that you have the strength to get through this.
Approximately 1.6 million Americans have an inflammatory bowel disease (IBD)—like Crohn's disease or ulcerative colitis (UC)
Up to 70,000 new diagnoses of IBD happen in the United States every year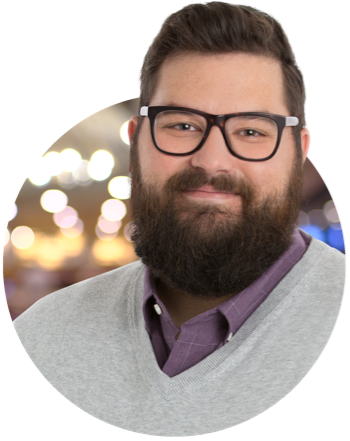 There was one point I remember I broke down. I say if you have those moments, just let them happen. They help.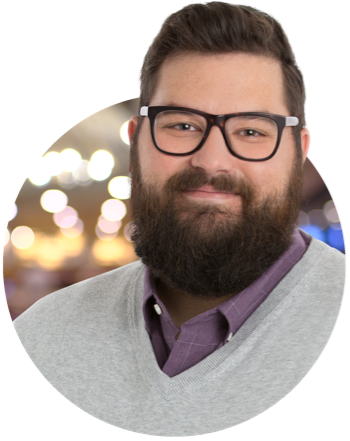 Your Mental and Emotional Health Are Just as Important as Your Physical Health
People living with ulcerative colitis can absolutely lead a full life. But when the disease is active, it's understandable that, because of UC-flare-ups or complications, there can be an impact on a person's quality of life. It can be difficult to cope with a serious and chronic illness. Some patients react to the unpredictable or severe nature of their symptoms. Those feelings can include:
Stress Doesn't Cause UC—but It Can Affect Symptoms
Ulcerative colitis is an inflammatory bowel disease (IBD), which is a biological disease—not an emotional one. At the same time, while emotions are not a cause of the disease, at times of physical or emotional distress, patients may experience flare-ups of symptoms—like increasing abdominal pain or diarrhea.
Know the basics of Crohn's or UC
See an overview of facts on Crohn's disease or ulcerative colitis (UC)—all on one downloadable page.
Understand your inflammation
Explore and learn how inflammation affects you with Crohn's disease or ulcerative colitis (UC)—from inside the body.
Encountering Emotional Stressors and Facing Them
Possible Emotional Stressors
Other People's Perception of UC
It's hard if you feel isolated because people around you don't understand how your condition affects you. The symptoms of UC can often be invisible on the outside and you could be worried that others may see you differently because of your condition.
Ways You Can Face Them
Refuse to Suffer in Silence
If you're concerned that others don't understand what you're going through, try your best to talk about it. Open up and crush the stigma. Educate others that may not understand the facts and let go of the people who refuse to understand. Keep the people who really want to understand and support you close.
Having Symptoms at Work or School
Worrying about how to manage your UC symptoms when you're not in the comfort of your own home can be hard. Especially if you aren't getting what you need, like a flexible schedule or support from your boss. And while you may know your rights as a patient with a medical condition, sometimes there are negative impacts, like unsupportive people, that are outside your control.
Make Changes but Know the Limits
While you may be able to find ways to work around your symptoms outside of home, like mapping out bathrooms or carrying extra toilet paper, it's important to know when you need a change if there are too many negative impacts on your physical and mental health. Talk to your doctor about your struggles outside of home to evaluate how much your UC may be affecting your lifestyle. And, if necessary, consider if you need to make changes to your career or education plan.
Being in Social Situations
It can feel easy to stay isolated and keep yourself at home. But every now and then everyone needs to get out and have fun. Thinking of your UC might hinder you from doing things like going to parties, seeing friends, or attending events.
Plan Ahead and Ask for Support
To help you feel more at ease about going out, you can do things like look up where the bathrooms are on your way and at your destination. Check out restaurants and their menus ahead of time. And, more importantly, speak openly to your family and friends about what you may need when you're in social situations.
Impacts on Relationships
Living with UC might sometimes affect relationships you have with friends, family, or significant others. There could be points of physical, emotional, social, and financial complexities that are related to those who are closest to you. And while some people are great supporters, others may be less understanding.
Surround Yourself With Positive People
There are people out there who care about your physical and emotional health. Those are the people who will help you build a truly strong support system for your times of need. And keep in mind that it's okay to ask for help. Many of your loved ones want to be there for you when you need it—like if you experience a flare-up.
Body and Mind are Inseparable.
When it comes to dealing with ulcerative colitis, the physical difficulties can influence emotional difficulties. At those times, it's more important than ever to tap into your support network. Some people can cope individually, but here are some other people who may be able to help:
Get a Restroom Access Card* and helpful info
Have a discreet way to ask for access to restricted restrooms if you have symptoms. And get updates, resources and more sent to your inbox.
*Eligibility restricted to patients diagnosed with Crohn's disease or ulcerative colitis. Available as a card and mobile wallet version for your phone.
Understand your inflammation
Explore and learn how inflammation affects you with Crohn's disease or ulcerative colitis (UC)—from inside the body.
Looking for a gastroenterologist?
Find a gastroenterologist—a doctor who specializes in Crohn's disease and ulcerative colitis (UC)—near you.
Make the most of your appointments
Our doctor discussion guide can help you talk effectively with your doctor during your visits.
Is it time to make a personalized action plan?
See how much time your disease is impacting you. Answer 5 quick questions and get 3 customized, timely steps to help you and your doctor take action with your disease.