Empowering You to Get Through Difficult Times
Living with Crohn's disease or ulcerative colitis (UC) can be unpredictable. When things can change from day to day, you may feel hesitant to make plans or leave home. But don't lose hope that you have the power to make changes in your life. Be your own best advocate. Partner with your healthcare team. Get on the treatment plan that's right for you. Build a strong support system.
Find ways to explain your disease to others, get travel tips, see advice on how to manage stress, and more.

Stay positive, keep looking forward, and try not to focus on the negatives.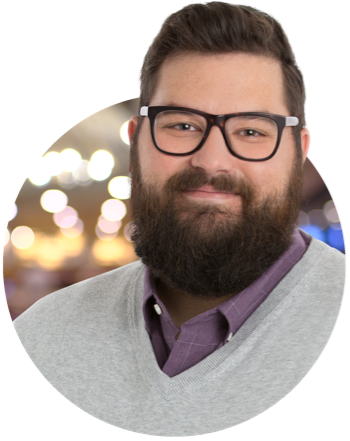 I don't think it's anything to hide from. It's who I am, it's a part of me. I have to live with it.

Get a Restroom Access Card* and helpful info
Have a discreet way to ask for access to restricted restrooms if you have symptoms. And get updates, resources and more sent to your inbox.
*Eligibility restricted to patients diagnosed with Crohn's disease or ulcerative colitis. Available as a card and mobile wallet version for your phone.
Looking for a gastroenterologist?
Find a gastroenterologist—a doctor who specializes in Crohn's disease and ulcerative colitis (UC)—near you.
Make the most of your appointments
Our doctor discussion guide can help you talk effectively with your doctor during your visits.
Is it time to make a personalized action plan?
See how much time your disease is impacting you. Answer 5 quick questions and get 3 customized, timely steps to help you and your doctor take action with your disease.